Having the same password for every single app you use is one of the worst mistakes you can make when it comes to security. You will see in multiple tech sites that having different passwords on every single app you use is the best way to deceive scammers and online fraud, let alone people who steal smartphones to go through your stuff. You may not realize it, but too many aspects of your life depend on you having good online security in place. Secrets Password Manager App is a brand new application that can help you with that. It works as a secure password storage and an online wallet to save the important details of all your financial instruments & information.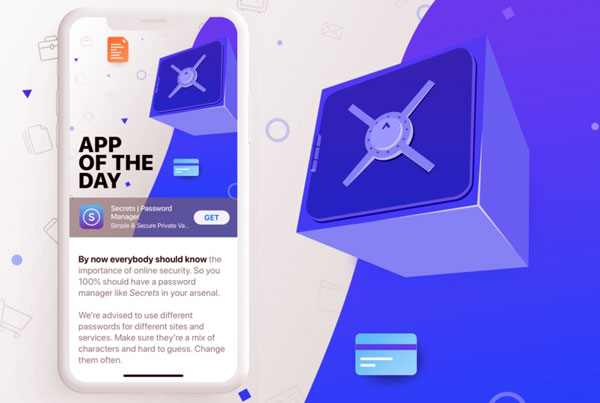 With the Secrets app, you can generate the most reliable set of passwords for all the apps on your smart device. You can also use it to fill in login information on all the accounts you manage from a single device without having to remember all of them. Secrets is compatible with Safari and a lot of customized apps available in the Apple store. You won't have to copy and paste every single password in a text file where it can be easily accessed. Secrets can also work with iCloud to store all your data with unbreakable codes. Internet lurkers will never invade your MAC, your iPhone, and your iPad.
The Features that Help You Lock and Hide your Secrets
There are quite a bit of features you can explore to get a better understanding of cybersecurity as well. Once you get familiar with the Secrets interface, your information will be safe behind the virtual equivalent of a steel vault. The app has a search engine that gives you direct access to your apps. It can also work with the touch ID and Face ID features of your iPhone. If you rather work with a single password for the sake of commodity, you can place two-factor authentication on it to make it safe. Secrets also work as one of the best firewalls for smart devices since the app allows you to review every single attached file you get.
If you want a sincere opinion, we can tell you without a shred of doubt that we have a winner with Secrets. This app has one of the most robust builds we have ever seen. According to the developers, the encryption code used to secure your data is based on modern algorithms such as the XSalsa20 and the XChaCha20 at a pace of 256bit keys. The app closes down your device automatically and creates new passwords on your say so, or by setting a time of expiration for each one. If you wish to learn more about it, you can to its Google Play Store link to download the app.